---
It's all fun and games until someone gets hurt.
-- Mom
Chartses and Table Zup
Check it out. CLICKONNIT!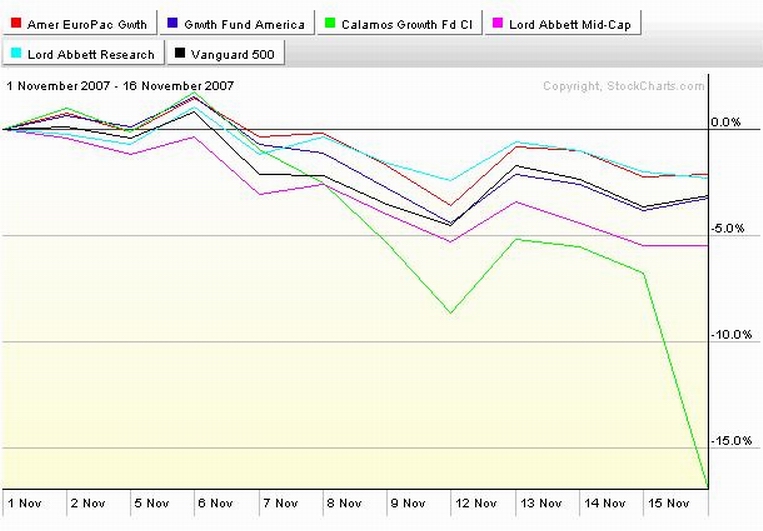 Either the Calamos Fund blew up and lost 10% of it's value in one day.... or it paid off its Capital Gains and the money that disappeared in share prices on Friday will reappear in shares on Monday. A quick look tells me that they did just that on this week last year. THAT ain't no big thing. THIS is...
SAN FRANCISCO (AP) -- Evoking Depression-era memories, Wells Fargo & Co. President John Stumpf on Thursday became the latest banker to predict continuing difficulties in the U.S. housing market as risky mortgages made to overextended borrowers disintegrate into large loan losses.
Speaking at an investment conference in New York, Stumpf said the current real estate conditions are the worst he has experienced during his 30-year career. He then punctuated his gloomy assessment by harking back to the deepest downturn of the 20th century.
"We have not seen a nationwide decline in housing like this since the Great Depression," he said.
http://money.cnn.com/2007/11/15/real_es ... /index.htm
The question is... What am I gonna do about it?
Stay tooned....